Administrators can archive accounts of users that have left their Learning Group / Organisation
Archiving an account removes a users personally identifiable information from the Kubicle platform. The accounts learning history is retained by Kubicle. Archived accounts retain their licence.
How to Archive an account
Both Organisation Admins and Learning Group Admins can archive a users account.
From a Learning Group Dashboard, go to the User Activity Table at the bottom of the screen titled 'All Users'. To archive, click on the trash Icon beside the users name.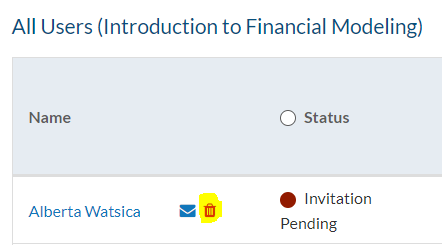 A confirmation message will appear.

Select "Ok" and you will receive a notification confirming this user has now been "Archived".
Unarchiving an Account
If you need to retrieve an account that has been archived, you must contact customer support.
To unarchive an account, CS will require the users first name, last name and email address.